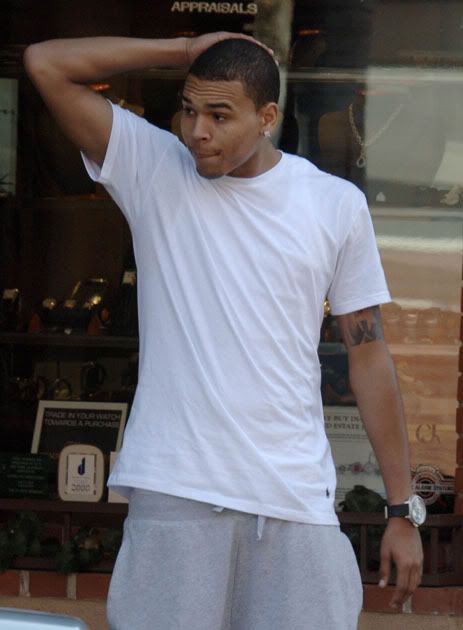 Those hard ass LA niggas might me singing "Gimme That" soon is R&B crooner Chris Brown is found guilty! Apparently she gave him a little gift called Herpes... 
Here's an update from our last post...
Chris is being investigated by the LAPD for an alleged domestic violence felony battery that occurred early this morning near Hancock Park in L.A. Police officials said earlier today they may arrest Brown when they find him. Well, now they know where he is.

According to the female victim -- who cops refuse to identify -- she and Chris got into an argument which turned violent. Cops say when they arrived at the scene, Brown had split, but the woman had "visible injuries and identified Brown as her attacker."

Brown and his girlfriend Rihanna were together earlier last night, attending Clive Davis' pre-Grammy party -- and both canceled their scheduled performances at tonight's event.

Brown is currently being interviewed by detectives.
Here's his inmate report, Rihanna's claimed was said to be filed under Robyn Fenty...which is her real name...