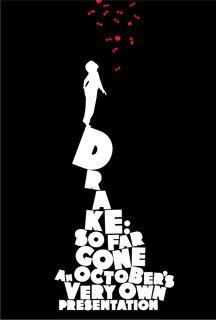 Idk about you but I love Drake, or maybe I just love Canadians. But whatever the case I'm anticipating the release of So Far Gone, his new mixtape but it seems as if Weezy intervened and it's not gonna drop anytime soon. To me, and you can quote me on this, it seems as if Wayne's influence RUINS a lot of great artists. I'm not bashing him, he does his thing, but don't mess with the release of other artists' work son, that just isn't cool...
but anyways here's Drake ft. Trey Songs - She Just Wanna Dance
for your listening pleasure.

DOWNLOAD/STREAM HERE